Older Testimonials
Older Testimonials from just a few of the female models I've shot with.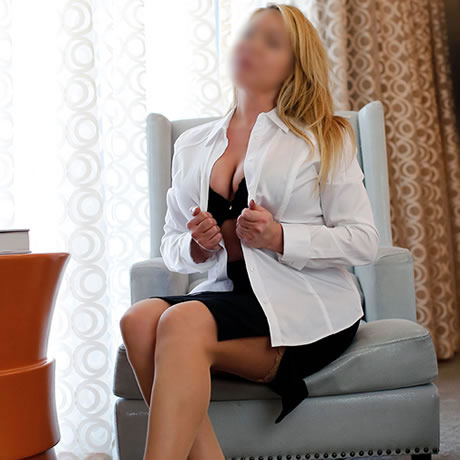 I have seen Megan's beautiful work after meeting her online through social media a year or two ago. I was waiting for the day when she would visit my area, and to my pleasant surprise, she was headed to Vegas a few weeks ago. I quickly sent her a deposit and booked my photo shoot with her.

Over the years, I've spent lots of money on photo shoots. Some were great, some were extreme disappointments. I can honestly say that my shoot with Megan was the best I've had in years. She actually worked with the outfits I brought unlike some who didn't want to work with certain colors or fabrics claiming they wouldn't photograph well. Additionally, she photographed me in very natural poses--no twisting or flipping or turning me into a contortionist and looking "stiff," "staged," or "awkward."

Megan was not only professional to work with, but also very easy to be around. Communication was great from the moment we booked our time our time together to sending me my images quickly after the end of our shoot.

My only complaint is being overwhelmed browsing through so many amazing photos; none of them required any sort of editing aside from simple facial blurring or cropping.

As a dear friend of mine exclaimed, "Finally!! Pictures that do you justice!"

Thank you, Megan, for capturing the best of me. I can't wait to work with you many more times to come!
This was my first time working with Megan and she is a joy to work with. Once I heard she was visiting my city I did not hesitate to reach out to her to schedule a photo shoot. Megan is very professional she responds quickly to correspondence and is very patient with all of the questions I had. I have done photo shoots in the past with other photographers in this business and by far I am very happy and pleased with the shoot I did with Megan.

A lot of the pictures we took could be used immediately with no edits and I had so much fun working with her. Time just flew by I was not nervous as I had been with past photo shoots. I highly recommend her she is very reasonable with her pricing and she is an awesome photographer and person. I will definitely work with Megan again and I will refer other friends to her as well.

Thank you Megan for my beautiful pictures you captured what I had in mind and then some...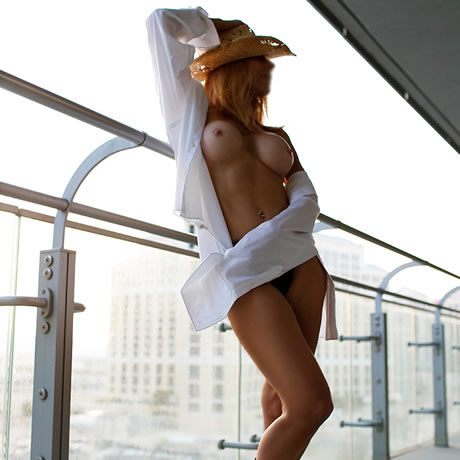 Megan Love is an awesome talented Photographer ! I am super happy from my experience, and I highly recommend her. She is fun to work with, easy going, great with her camera, and has an eye for perfect shots! When I saw my raw photos, my jaw just dropped! So many perfect photos that didn't need any touch ups! This lady really does have an eye for poses! She knows her camera well and is excellent with lighting! Megan, words are not enough to describe how awesome you are! The results of your work made me feel so good! Thank you! I highly recommend Megan Love!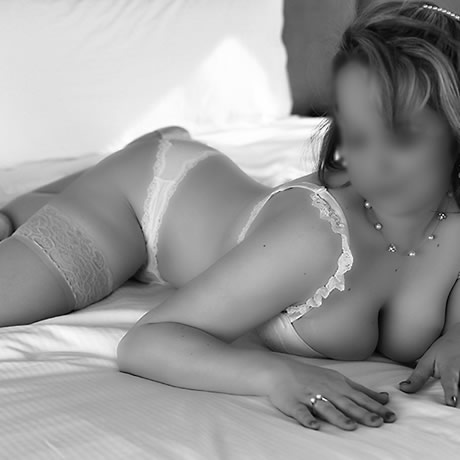 Working with Megan far exceeded any expectations I could have ever had. I had tons of shopping for professional photographers, prior to finding Megan. When I first saw her photos, I was dying to have the opportunity to work with her. Her photos were just beautiful.

I was so nervous and anxious before the shoot. My anxiety was a complete waste of time since she immediately put me at ease. When it comes to posing in front of a camera, I am completely lost. But Megan was so accepting, down to earth, and helpful. With her guidance and patience, I ended up with some incredible shots that I will have forever. I have had photos taken by professional photographers for personal use, and those photos paled in comparison to the ones taken by Megan. The ability that she has with natural lighting is superb, and I've never experienced or seen anything like it. When she sent me the photos after our session my jaw literally dropped. I had never seen myself look so beautiful, classy, and seductive in the same photo. And it wasn't just one photo; it was almost all of them. It actually took me several hours to decide which ones I was absolutely in love with; there were just so many. Talk about a serious boost in self-confidence. That was the first time I have ever experienced such excitement when choosing from photos of myself. I don't see myself ever choosing to work with any other photographer other than her. Ultimately, there really are no words to describe how fabulous Megan's photography and editing skills are.

I wouldn't call Megan a photographer; that would not do her justice. I would call her an artiste.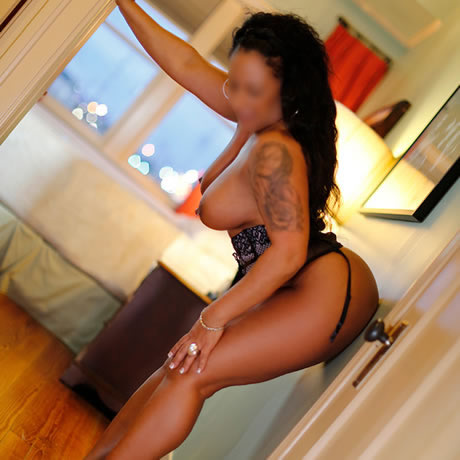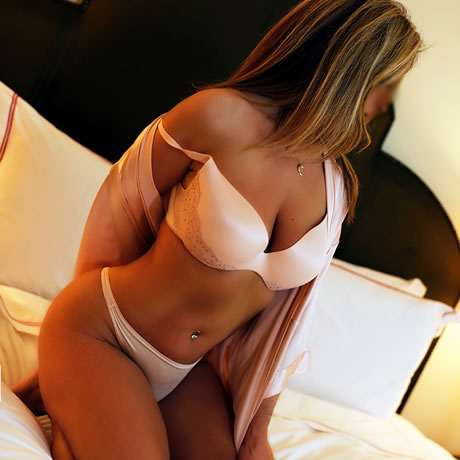 Where do I start and how to describe Megan's talents and style of photography? It's like a breath of fresh air. Everything is more relaxed when someone you connect with understands what you're looking for and how to achieve those goals with images. Immense amounts of work, dedication and patience. Megan creates art while constantly moving, searching for the right angles, adjusting the lighting, making suggestions, etc.

Megan thinks a lot like I do in terms of being unique and trying different things. So many times, we didn't have to communicate while working together -- we were on parallel pages with similar thoughts. She seems to know what I have in mind. Beauty, timelessness, interesting elements, mix of mediums. Somehow, all of it comes together. It's almost too easy.

After throwing out too many photos by numerous photographers, I was very close to giving up hope of finding someone reputable until I met Megan. She's one of two people in 5 years whose work I really like. There wasn't any of the dread that normally happens when selecting which images to keep or dispose of. Most of the photos that she edited and presented were kept.

The images will be used to recreate my site since it's past due for updates. I'm so excited!

Thank you, Megan!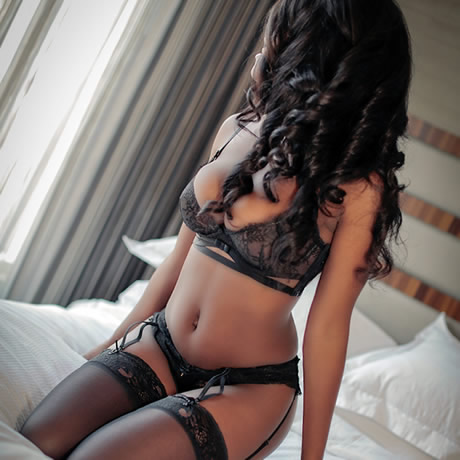 I really enjoyed working with Megan for my shoot. I've had professional pictures taken before and was worried about how they were going to turn out. I LOVE how all of the pictures came out even before editing. I look forward to working with Megan in the future.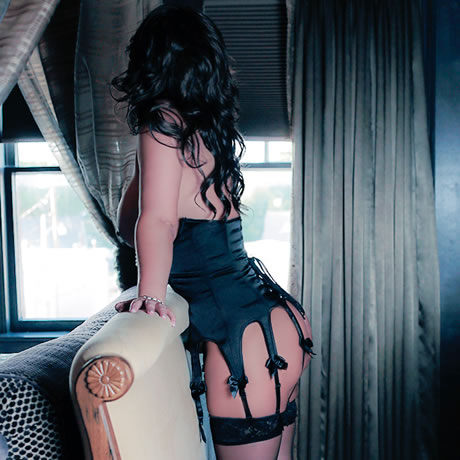 Working with Megan was beyond what I expected or hoped for. I was quite nervous prior and honestly thought I would have to be really buzzed in order to loosen up enough to get at least one pic she could use. I even brought wine so I could get that buzz. Didn't need it! She was very professional the entire time, however it was in a way that had me feeling like I was at a girls slumber party with lots of laughing, playing, and some naughty (yet very classy) picture taking. I had been so scared that I wouldn't be smooth with a perfect flow of posing, like the super models you see on TV. That i would be awkward and frustrating for her to work with. Nope. Megan has a way, an eye for things only a true artist with talent can catch, to see something beautiful before the camera snaps. I would move, naturally and non posing, more of just an accidental move, and she would literally jump for joy. Suddenly I would hear "don't move!"... me being in a position that seems like it would not be a good pic.. and turns out, those are my favorite ones! She grabs natural poses and natural light and blends them into the perfect photos! She has gone above and beyond afterwards as well, making sure I am a truly happy client. I think having her do my photos was the BEST investment I've ever made. She is a true photographer, not one of those "people with a camera"... If you want beautiful pics with just enough seduction that they remain classy... if you want to make an investment with a guaranteed payback... if you want true quality, professionalism, and uniqueness.... I highly recommend Megan!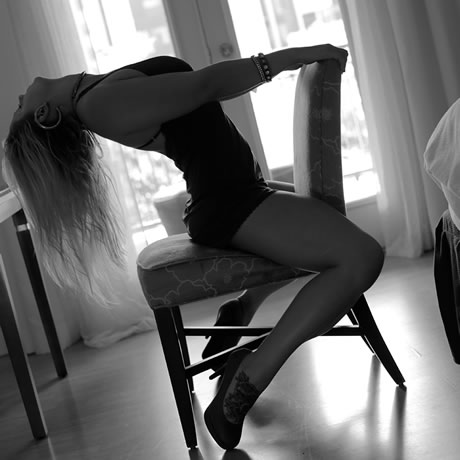 Megan is a rock star! She was so patient with me. I was super impressed with the shots we got. She paid attention to every detail and helped me create some beautiful images that I'm so proud of. I would recommend her to anyone in a heartbeat.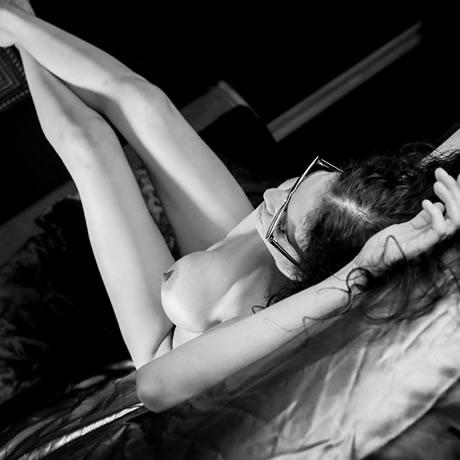 I've worked with several great photographers, but Megan has surpassed them all. She was vibrant, fun, bubbly, intuitive, and produced amazing photos. I have gotten nothing but positive feedback, and I have never felt so great about my image!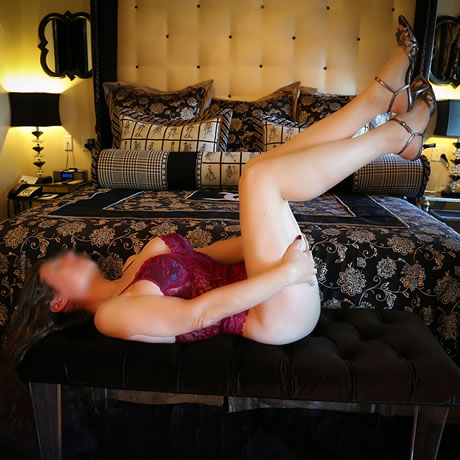 I really loved working with Megan Love! She's easy to talk to, a lot of fun to work with and really knows her craft, and her experience as a model herself has given her a perspective many other photographers lack. Most importantly, she made me look great! Whether you're just starting out or have years of experience, I would definitely recommend you consider Megan for your next erotic photo shoot.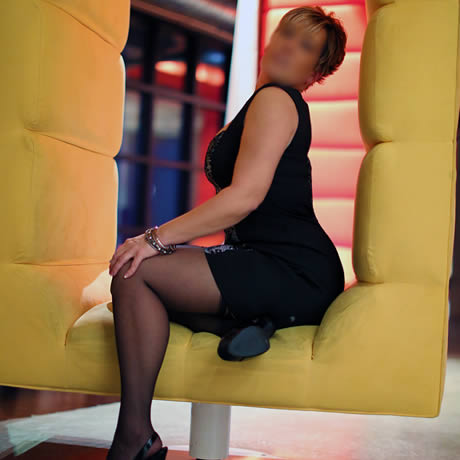 I contacted Megan through her website, she responded within a couple hours. We talked about what it was I wanted and needed. I sent her my deposit to secure her visit with me. I arrived and she had the perfect boutique hotel. She took her time with me, coached me all the way through the shoot. She was constantly shooting, many angles, different lighting, mostly all natural lighting at that. I got all 822 shots to choose from, I now have enough to build my new website. Megan had all my photos to me in 6 DAYS! This was true professionalism at it's best! I will travel to wherever she is from here on out, if she isn't coming my way. Thank you Megan for all your effort & professionalism!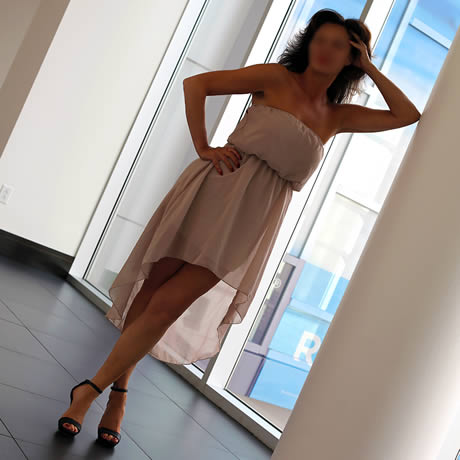 This is my 4th photo shoot with Megan. As I remember my shoot with her, the first time she had traveled to Houston. I was so excited to finally meet her and work together. She has the most wonderful eye. I have never seen anyone that can get angles like this lovely lady. I was a fan the first time I saw her ad here on ECCIE. She inspired me to really get serious about changing my lifestyle. Over the course of a year and a half now, I have lost a good 20 pounds or so. Less editing right? LoL

Every shoot continues to improve more and more. I can't express the comfort level of working with Megan. Now its kinda just like we pick where we were the last time. In any business it's very important find honest people. She is one of the few in this flaky coo coo crazy world. Any one can pick up a camera, but it takes mad skill for angles like that.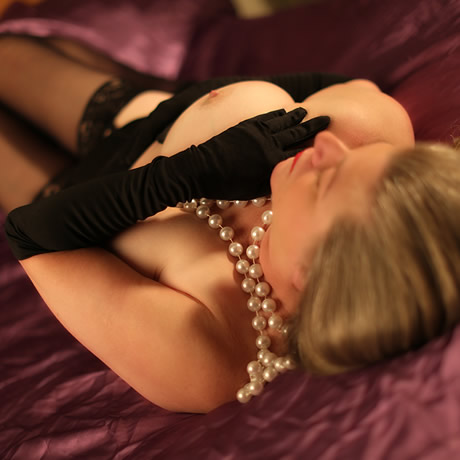 Megan Love is an amazing photographer, for personal reasons I will explain later. If you have the opportunity to have Megan do a photo shoot with you, I would advise you to not let that opportunity pass by. Having been in the adult industry, Megan KNOWS what sexy is and she can see it in every subject who sits with her. Her ability to make her subjects feel relaxed makes the experience fun and productive. Megan has a natural gift for photography, she sees small nuances in her subject and captures that special something in her photos. I am proof of her amazing skill as a photographer. I started in the adult industry in my 50's, I am no great beauty, but I had been successful. However, after my photo shoot with Megan Love, I have received much more sincere attention from potential clients than I ever have before. The word "stunning" was used by gentleman on many occasions, as well as many others. Megan Love had brought out beauty and sensuality in me that I did not know was there and it is due to her eye for detail and what is seen as beautiful and sensual that made this happen for me. Megan is wonderful woman with a very special gift and I see her having great success with her photography career. She has a loyal client in me.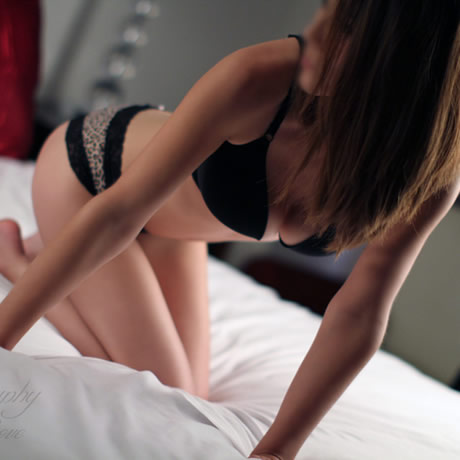 Working with Megan was phenomenal. She is very intelligent and professional when it comes to taking your photos. She is very honest and she will tell you whether or not she likes a certain pose. She is very fun to work with and I am so fortunate to have the chance to work with Megan. I can't wait to for our future shoot. I highly suggest Megan for your next photo session.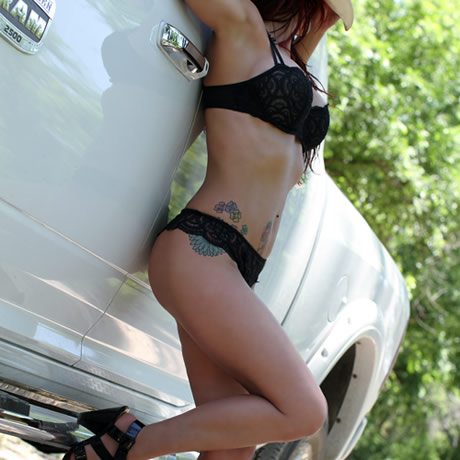 Working with Megan Love was one of the BEST PHOTOGRAPHIC experiences that I have had thus far... She is intelligent, talented and willing to think outside the box... I am constantly looking for new photographers to work with... and after a lot of research.. I stumbled on her ad for a tour to Dallas, TX... I was VERY IMPRESSED with her photographs... her technical skills are superb and her creative talent are obvious in everyone of her photos... When I approached her about doing an OUTDOOR photo shoot... she did not even hesitate.... She was excited to try something new... and she took my ideas for the NAUGHTY RED RIDING HOOD shoot... and she ran with it... I was willing to drive from San Antonio, TX to Dallas in order to work with her... However, she had a client who had a ranch... that might work better for our themed photo shoot... I found her a pleasure to correspond with... and to work with during the actual shoot... I have worked with A LOT of photographers... and I am not used to them being concerned if I am getting tired or not... from holding a pose... However, Megan was constantly concerned about my well being... and her thoughtfulness was very much appreciated! To my credit... she was impressed at how long I could hold a pose!! Lol... Together, I think we were a good team... Her prices are EXTRAORDINARILY reasonable... so, if she comes to your area... I would highly recommend that you schedule an appointment with her!! You WILL NOT find a photographer of her CALIBER and wonderful demeanor... for the price that she is currently offering.. Last but not least... she was incredibly PROMPT when it came to getting my photos ready... and when I requested that she blur my face in a few of the photos... she did so quickly and with a positive attitude!! Thank you again Megan... You are a TRUE GEM!! I look forward to working with you soon... Your adoring slave, Guinevere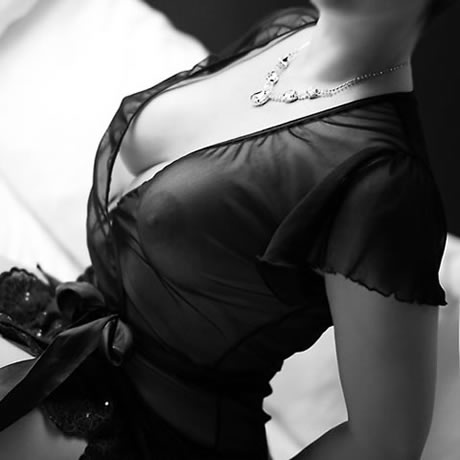 As soon as I saw Megan's photography work, I knew I wanted to do a photo shoot with her. I love the angles and lighting she uses and her skills are definitely exemplary. She has a knack for knowing what looks best in photos and how to capture a ladies best assets. Because I am far from a model, she was great at helping me pose when I asked while still allowing me to do my own thing and work at my own pace. Her professionalism, yet friendly demeanor, put me at ease and it was obvious how much she enjoys her work. I found her to be so refreshing and I can't wait to work with her again.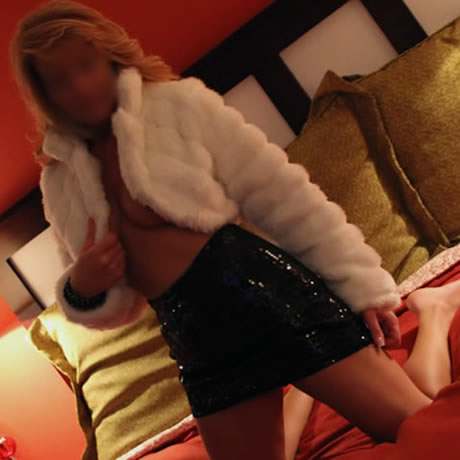 I had the opportunity to work with Megan back in February and the results were Great! The shoot was relaxing and fun. Megan knows how to capture your best features and the results are Amazing pictures. She made me feel so comfortable, it was easy to feel sexy. She has a Great eye for color and angles so the pictures were interesting as well as sexy. Unlike other photographers I've used, I had several pictures to use on my site. I can't wait to do another shoot with her! Thanks so MUCH Megan... You ROCK!!!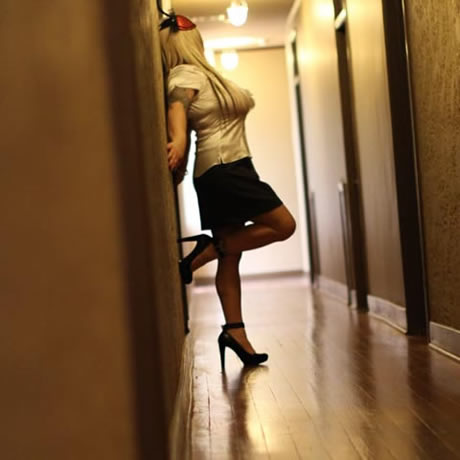 I came across Megan's photography and was just in awe. I hadn't had anyone take photos of me for my website before and thought it was about time that I did. The thought of a woman taking my photos is a comforting one. When I looked through her portfolio I knew that I had to book her when she came through my city. She has a great eye and with her being a woman as well the photos have a more artistic look to them which was what I was going for. I am so happy with her work that I am heading her way now for another session. Megan is a really nice gal we got along great and she really knows her stuff! I highly recommend her!