Model Testimonials
As an artist and erotic photographer, I don't just base my success on my images alone. I also judge my success on the atmosphere I provide for my models and the rapport I establish with them. Here are some of the most recent testimonials and reviews from the female models I have photographed: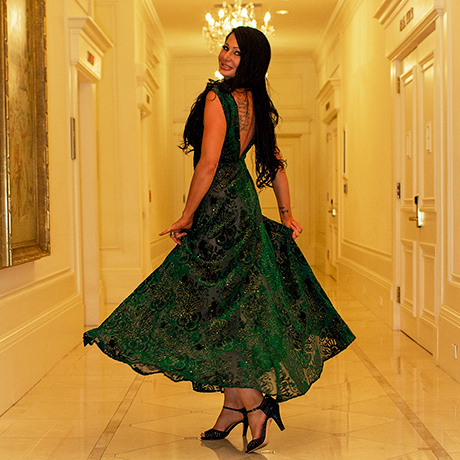 Megan was incredibly good at putting me at ease and getting me to smile genuine smiles. The images are beautiful and the moments are captured just perfectly. I had a very hard time selecting among the photos, Megan took plenty and took her time. She was very attentive and never left my side the entire time during my Diva package photoshoot. Megan just goes above and beyond. I love her work and her personality.

I am already looking forward to reshooting with Megan. My clients love my new pictures for she captures my personality through her work for those who know me have said. Thank you.

---

Anyone can take a picture. There are even lots of photographers. But Megan, you are a true artist! From scheduling, to set-up, to wardrobe, to posing, and to the final product, you show your care, compassion, and artistry. I can't thank you enough for how you work with me to make me look my best. You are a real artist. Also being a friend is just a bonus! Thank you, Nikki(2022)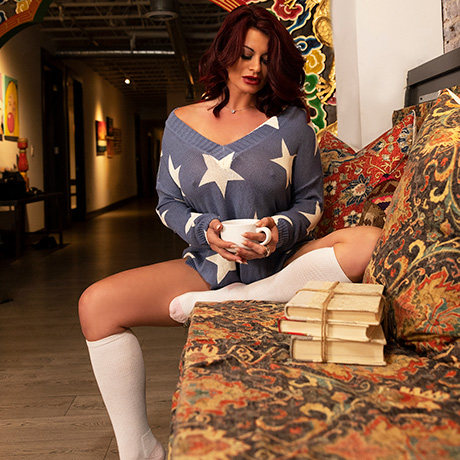 Megan knows how to create Masterpieces with the ladies that will attract the RIGHT clientele! I have never experienced a photographer in the past that's paid more attention to all the details in all the right places! Being in the industry herself for many years, she has the knowledge most photographers do not have on what works AND what doesn't! I have known/ shot with Megan for two-plus years and I plan to continue to do so more often. My business has grown leaps and bounds from the amazing content she has captured.

Recently, Megan and I connected for a Nashville shoot and I was able to meet her wonderful assistant who helped light every shot perfectly! You can expect many outfit changes as well as location (indoor/outdoor). Megan brought many outfits to inspire a creative spin based on the vibes she pulls from you when setting up the details.

I love how she dances around when the images she captures start getting really good! Getting the pictures close to perfect when shooting leaves little need to edit, meaning you will be able to put the pictures to use on many different marketing platforms sooner! However, Megan is very talented in the editing area and truly listens to your preferences in how much editing you desire. The turnaround time with her editing was extremely fast and easy to access.

Rest assured both Megan and her assistant will calm the nervous not so photogenic woman by suggesting many wonderful poses, guiding, and taking the time to get it exactly how you need it to be. Whether you show face or not. They take the guesswork out and provide an "elite" experience.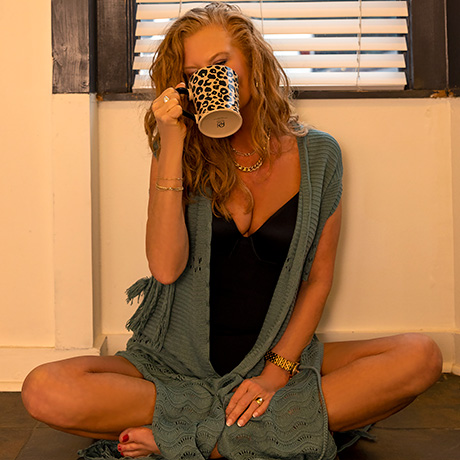 Shooting with Megan is like hanging out with a fun girlfriend! She puts you at ease, makes you feel comfortable, and keeps you laughing! This was my second photoshoot with her. After our first shoot, my business increased substantially. I received many compliments on my photos, and the feedback from clients was remarkable. She's creative, professional, and patient. Taking photos has never been my favorite thing, but she makes it fun and captures me in such a way that I am already looking forward to our next shoot! I can't thank her enough. The investment has paid for itself tenfold, not only in business but also as an investment in myself. Plus, she's just an all-around wonderful lady! Very definitely a cut above the rest!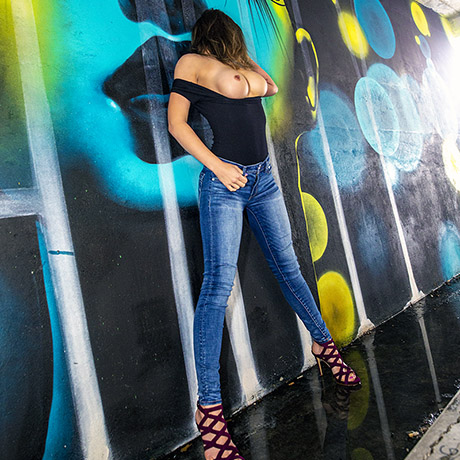 Megan is an amazing photographer, I've done one shoot with her and the experience was incredible. I couldn't have asked for a better photographer to help me build a solid base and webpage. Without her expertise and witty brain, I wouldn't have been as successful starting out.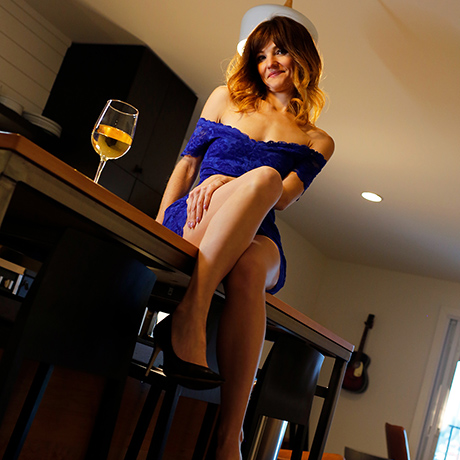 MeganLove was amazing to work with! She is super fun and professional. It felt like I was spending the afternoon with a good friend. Megan is very creative and worked with my vision to get some fun, yet sensual photos. Looking forward to her coming to Denver in 2020 so I have the opportunity to share her talents with my SW friends. 💖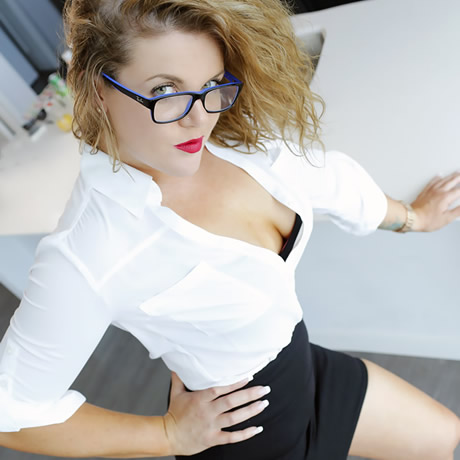 I originally noticed Megan's work back in 2015 and said to myself "I need to shoot with her no matter what it takes!" Every photo I have ever seen that she has taken no matter the model is always so elegant, so beautiful and I had to experience this for myself. I have always been slightly self-conscious of my body, being tall, being 'bigger' just being different and Megan made me feel so at ease during the process.

The first time we worked together, it was a Diva Double shoot in Chicago back in 2017. We spent all day together and captured so many perfect photos throughout the Chicagoland area. The session was perfect, Megan helped me pose, pick out outfits, smile, etc... I had never really taken professional photos before, I thoroughly appreciated her going above and beyond any of my expectations, and she in turn set the bar extremely high for photographers. The photos that came out of that shoot are still talked about to this day among my clientele.

Fast forward to the present, I messaged Megan about working together again, this time being pregnant. Megan was just excited as I was, as this was her first maternity shoot. I flew down to Nashville to again spend the day with her, this time alone. Doing an all day shoot has to be the best experience, nothing is rushed and it gave us a chance to find the perfect chemistry to produce some of the gorgeous photos again! I couldn't be any happier with the results.

From start to finish, Megan has exceeded every expectation I had and I cannot wait to work with her again! We shot and not even a week later I had over 40 edited photos back. She even included the ones she picked out! She provided additional props and outfits for my shoot and made me feel so comfortable during the entire process. Megan is one of the only photographers I have worked with that has done this, she shot for me and not for herself, she provided feedback during each frame and allowed me to just be myself. I am so thankful I stumbled across her work and had the opportunity to work together. Her work captures not only my natural beauty but my personality as well, what more could you ever ask for?

Thank you Megan so much!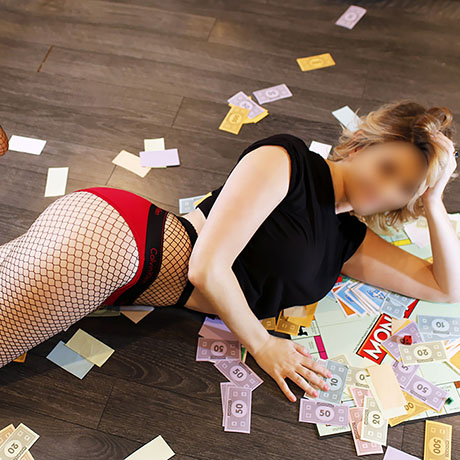 I am so excited to finally write about working with Megan Love and the amazing photographic results due to her high energy plus a keen eye for the right angle. Megan's photography has helped my business in so many ways and I'm glad to call her a friend as well.

I first saw Megan on Twitter with her "good morning" posts, they are gorgeous and hard to miss. Megan knows how to stand out so I friended her and decided to see about shooting with her in Memphis. She graciously agreed to drive a bit to meet me at an Airbnb I picked. Memphis didn't have many great options for some reason and I got the best place I could, but it could have been a shack and Megan can work her magic. I had a 5-hour shoot (I believe) on this occasion and booked again a couple months later with a diva duo in New Orleans. The first time I met her she came in ready to go and super sweet. She had a bunch of clothes with her and I'm so grateful because some of my best shots were from her closet.

We scanned the house and started working, it was perfect from the start. We just clicked and had a blast all while making me look like heaven. She has an eye for details that other photographers would miss, like my hairband on my wrist or cables in the background. We flew around the house having fun creative ideas as we went. 95 percent of them worked out and when you're shooting thousands of photos, that's pretty damn good. I remember it was raining and she went outside with a glass of water to splatter on the window to make it look super rainy and shot me from the outside and those photos are some of my favorite to this day. She reminded me to move the way I needed for the best angle and wasn't afraid to get her hands dirty. Her lighting and lens choices were perfect. I still haven't shot with someone I've enjoyed so much and the finished product was perfect. Be prepared for a damn good time with this pistol. I'm already scheming to see when I can shoot at her studio soon. Megan can go go go but when I needed to stop, she totally respected it and got busy editing. I was so excited and pumped for the shoot that I fell asleep at 5 pm and didn't wake up until 7 am the next day.

If you want amazing quality and quantity go to her site a book this talent. She has my utmost trust and when she stayed at my home in New Orleans, even my dog slept next to her. When you are spending sometimes thousands of dollars on clothes, hair, make-up, shoes, setting and all the little extras it's important to know that your photos will be stellar. Thank you Megan for everything!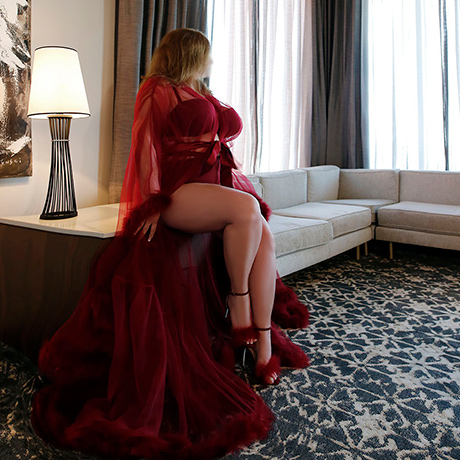 I did the all day diva with Megan. It was one of the greatest shoots I've ever had and I've had many. She was Patient, Perfect, and Professional. She even came back in the AM with some more ideas. If anyone is looking for the best female Photog for you, contact Megan.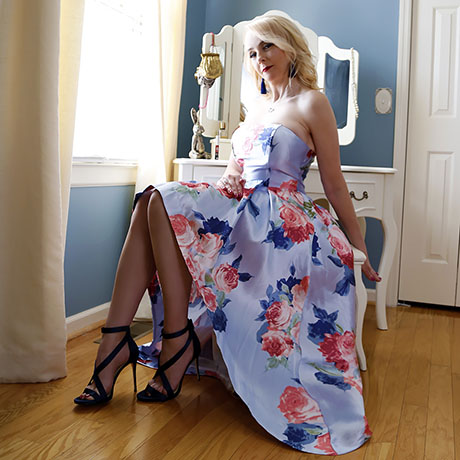 Although I am a newbie in my chosen carrier path, I am not naive to excellence, creativity, and professionalism when I see it. These are the skills that I have observed from this lovely woman.

I have been through several photoshoots, in the last two years, but I was never really pleased with my photos. They were just plain and generic to what everyone else was doing. They never captured my creativity or playfulness. They would never allow me to give my input or share my ideas. I was told they were the professionals and to trust them. I would only have one or two photos that were okay.

Where do I begin with Megan? Well From the moment I walked in, she made me feel welcomed and comfortable. She is a ball of energy and her mind raced at a hundred miles per hour with creativity. I loved watching her pauses in between shots. I could see the artist composing her masterpiece. She allowed my input, playful and creative side to come out as well. I had so much fun. She truly made me shine and capture the essence of my personality with her camera lenses. Time flew by with Megan and I was sad that the shoot was over.

Thank you so much Megan for creating the most wonderful experience this girl has ever had. You made me feel like a princess in a fairytale. I will definitely return my dear. You are amazing.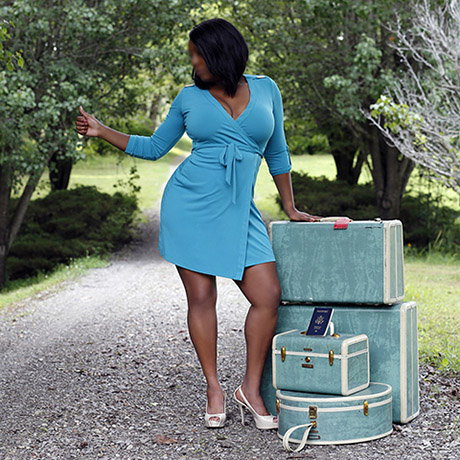 Shooting with Megan is like a dream come true. As much as that may sound like a cliche, it is reality that I have lived. On my flight to Nashville I was so nervous. Megan picked me up from the airport and put my mind at ease. She is very professional and personable at the same time. We started the shoot with a clothing consult. Together we went through the things that I had brought with me, and choose the best looks for my vision. Megan even went a step further and allowed me to add a few pieces from her photography wardrobe. This was not my first photo shoot, but had any other photographer made me laugh, helped me make eating a snow cone sexy, and get me out of my own head they would have a client for life. Megan did all that for me and so much more. Megan, I can't thank you enough for helping me bring out my inner Olivia Pope.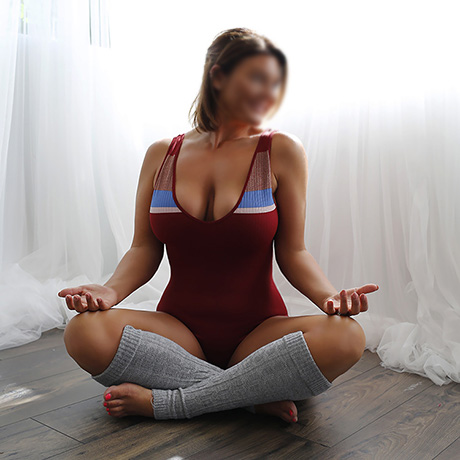 I absolutely love Megan's work. I have done four shoots with Megan and she is amazing. Megan makes you feel super comfortable and is easy going and fun. She pays attention to every detail and helps you pose naturally in ways that flatter you. She's very creative and always has great ideas for new original photos and not just the traditional "escort poses" that everyone else has. I loved my photos even before the edits and there were so many to choose from. Megan really takes her time to make sure she gets the perfect shot. I have worked with other photographers and honestly, no one compares!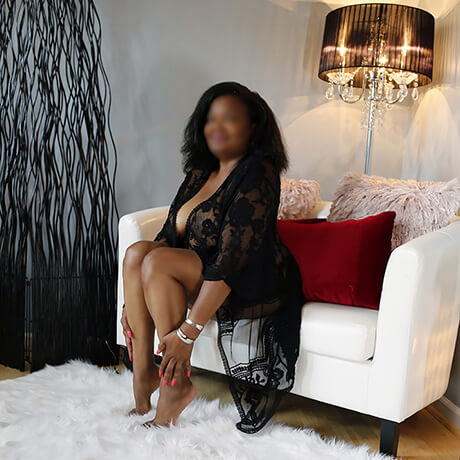 Where to start? I have always loved her work, the sensuality of it. I sought her out for my recent photo—my third time working with her. As always, during the shoot, I was made to feel sensual and beautiful. Her demeanor made the shoot a great experience for me, and my pictures reflect that. She knows what sexy is.

She put the same effort into me and my experience as she does on her own photos. I love her professionalism, her timeliness in getting photos back to me... edited(blurred face) and non-edited. I have to say she takes so many pics it is hard to pick, so I let her do that for me.

I HIGHLY recommend her, and I look forward to working with her in the future.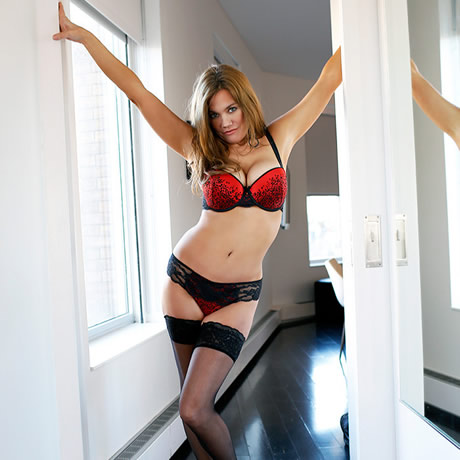 Over the years, I've worked with many male photographers and have never been completely satisfied. People would always say, "your pictures are great, but you look so much better in person!"

So, I've been on this quest to find someone that can capture me. I understand that photos are 2 dimensional and I am 3 dimensional...(if not 4 or 5!).....and that we always look worse in pictures than in "real life". But my pics in the past have all struck me as being one-dimensional and not a true representation of the real me.

I decided to try a female photographer, noticed she was coming north and booked! I'm so glad I did. This photoshoot was easy, fun, fulfilling, and productive. And I think this has been the best photoshoot I've ever had. Ive never gotten better and more positive feedback than I have with this new set of pictures. Megan was able to capture me in the way I wanted to be captured. I think I'm spoiled now. I'm going to drive down to Nashville next time I feel ready for new photos! Probably sometime this winter.....;-)

I love her drive and her great attention to detail.....from the smallest aspects of body position to lighting, to framing, to props! Not to mention, we had a ton of fun!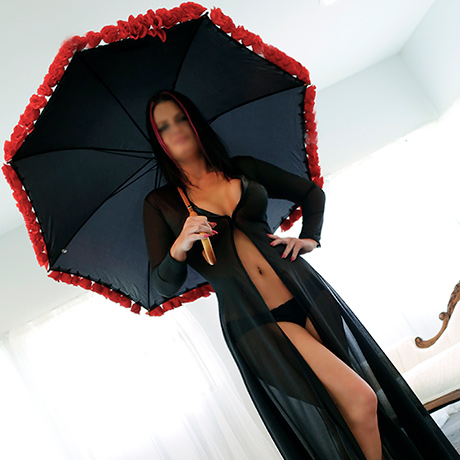 I've long admired Megan's photography. I finally pulled the trigger and scheduled a shoot with her.

Boy, am I glad I did! When I arrived at Megan's beautiful new studio, I was definitely more excited than nervous. She instantly put me at ease with her friendliness. She even had some chilled champagne ready to help me relax. We discussed my expectations and got started. I wasn't used to that, but I'm glad she did! I feel this helped in bringing out my genuine personality through my photos.

During the shoot, Megan was absolutely wonderful. She has a great eye for getting the perfect picture and a knack for making you feel totally comfortable. She helped me with posing and wardrobe. She even let me borrow a few glamorous items from her wardrobe. I've never felt sexier!

After the shoot, I felt 100%confident and excited. I was surprised at just how fast she got my edited pics back to me. In the past, I've had to wait several days, even weeks. I still can't stop looking at my new photos! Megan did a fantastic job at capturing the real me...Only better! I've received so many compliments and business is better than ever! Shooting with Megan was a wise investment and I'm so glad I did!

In fact, I've already scheduled my next shoot with her! Thank you Megan, for making me feel and look beautiful!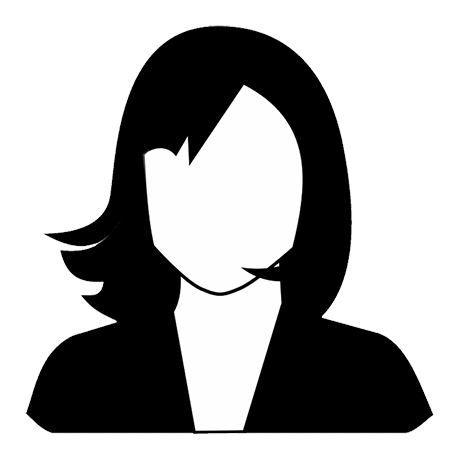 I have seen some of Megan's work and heard great news about the results of her shoots from mutual acquaintances. Nothing prepared me for the end result. I will say this – it has sure made my month in more ways than just business.

I specifically sought out Megan for her excellent skills in capturing curves within clothing. For someone who is not a fashion model by trade, (me,) capturing enticing photos in clothing has been a huge challenge for me over the past 3 years. The images I did use (in clothing) I was not fully content with. I didn't feel it captured me well.

After choosing the Diva Shoot option, Megan helped me pick a facility that would complement the images with plenty of light and space.

She arrived at 10 a.m., right on schedule, with extra props to add to the collection I brought, including bath bubbles, sponges, rose petals, extra clothing, glasses, and pearls. This showed me she was excited to make me look and feel the best I could. She wanted me to have great results!

Throughout the shoot, she was adamant about getting great poses and utilizing the time and space for the most successful images possible. I had time to rest, gather my thoughts and ideas, and laugh. The kicker – she brought my personality and charisma into the final result. I am very picky about accurate advertising, and these photos captured many aspects of my personality as well as my looks.

The photos have already resulted in reconnecting with previous clientele and even the extending of already pre-booked multi-hour encounters.

I have so many great shots to choose from; it will take me forever to release everything. Thank you Megan!!!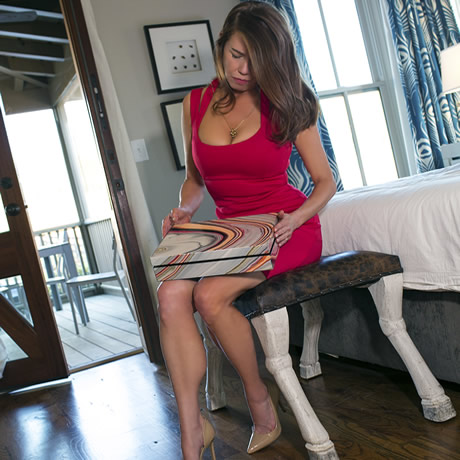 The first thing I think of with my shoot is patience! I have always been insecure being photographed. Because of her patience I was able to relax and focus.

I was able to meet Megan a couple of months before our shoot. Right away I knew that I was glad that I had chosen her. She has a great laidback attitude. She really took an interest in what I was wanting from the shoot and was more than willing to accommodate me.

We shot a few hours in the afternoon, spent the night at the place I rented and shot a few hours in the morning. I was very appreciative of the fact that she was will to spend the night. We got in all the different changes of dress except for my bathing suit shoot. Not her fault at all. There were just too many people around the pool area. In order to make that up to me, she said we could do it in the future.

I couldn't have been more pleased with the end result. She did a little editing and I had my photos a couple of days later.

Thanks Megan and I look forward to working with you again.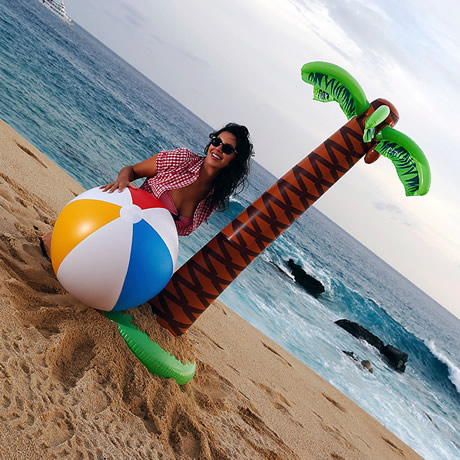 Where to start? I've watched Megan Love's portfolio grow over the past year and have wanted a shoot, but I also wanted something more than the usual hotel room shots. I saved, chose her Diva package, and we took a trip to a beautiful location.

Not only did she have the energy to shoot all day, I never got tired of shooting with her. She is creative and we had fun. More importantly, she didn't spend a lot of time trying to contort my body into painful positions, she worked with my natural poses and made them better. Much of the time she kept direction to a minimum. It kept the shoot from being tedious.

The real problem is that she shot so much, it's very difficult to make choices! We did a lot of sets, tons of poses, and almost all of them are just terrific. So many didn't require editing except for discretion's sake. We did "sexy", we did me just being myself, we did pinup (which was the most fun ever!). She is adventurous as well: we shot underwater, and on a small boat in the open water.

Every time I look at my pictures, I'm thrilled all over again. It's not just how great she made me look, but also that my images are photographically beautiful and so different in mood from one set to the next. She really managed to bring out far more expressiveness in me than I've ever done with any other photographer.

I'm already planning our next shoot (Diva again, on location again). Megan has a true passion for her work, which means my photos stand out. Why would I want them to look like every other photo? I'm a very unique girl. Megan is the perfect photographer for beautiful, personality-driven photos.